Assalamualaikum and hello everyone!I wanna claim something to ya!From T.G.I.F to P.O.T.D which is Private Outfit Of The Day.Eh?I forgot to put O on above,so pardon me!I feel that I haven't post any outfit update on my blog for a longer time already and here it is!
Shawl:Papa's gift to me
Top:Lee
Pants:Ladylike
I guess some of you may noticed that I have often wearing pants and jeans from Ladylike.True to say,pants and jeans from Ladylike are super comfy and easier to wash.
End of my chapter.Fullstop.That's all folks!I shall back soon so don't worry!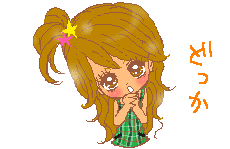 lots of love,
xiao han
Konichiwa .
Hannah. I am ultimate Kedah --> Kuala Lumpur Social Media and Lifestyle Blogger. Mama's princess and Daddy's lil girl.