Assalamualaikum and ola everyone!I am finally back after busy with a tight and packed schedule making me exhausted and I fall for a flu and fever during the first day on fasting month.But now,I am slowly recover from it but I truly hate about coughing and coughing.Somehow,I am upset since Google Reader is getting to its end.Nooo!I am in the midst of registering for a Google+ so that any reader can follow my blog through that.
Shawl:I forgot the brand already
Peplum Top:unbranded
Jeans:Ladylike
Bag:Hbg
I may not be a huge fans of retro but lately I am keeping my eyes on Peplum lately since its last year comeback.
I have to admit that although this Peplum does not have any brand of it which I bought in Star Parade Pacific,but it is really cool and I do not sweat a lot throughout the day.Did you realize that Peplum top,skirt and etc can embrace your girly and feminity of yourself?Well,I do!
It has ribbon on it too making it much more adorable!
I'm tried to add pop on it by using this Hbg bag.I was so surprise to know that the price for Hbg's bag is pretty similar with a Samantha Thavasa's handbag!My gosh!
A little too late for me to realize that I'm being girly and trendy this year.Probably the power of love between me and Mr.F that changed my style towards it?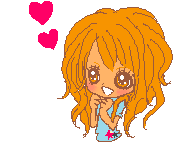 xoxo,
hannah
Konichiwa .
Hannah. I am ultimate Kedah --> Kuala Lumpur Social Media and Lifestyle Blogger. Mama's princess and Daddy's lil girl.