Assalamualaikum and hello everyone!I know that I am a bad blogger and leave this blog clueless.Anyway,my feet is getting recover now!Ah,SPM!I am just getting hai hao lah result.Really in dilemma right now choosing university and course that I like which could led me to the job immediately after I graduate from university.I think,I should just persuing my study in university much much better.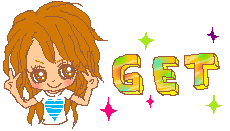 Lately,I am just went back from Indonesia.One day in Jakarta and two days and one night in Bandung.I have so much fun with my family!Thanks dad!I love you!I am quite missing there already.However,I feel that I am kind of dumb because if I knew that music bank would be in Jakarta,probably I would stay there for another day for a concert.Damn it!It is already 1.32 a.m in the morning,so I shall leave you with the precious hall from Bandung.I don't shop much when I was in Indonesia due to my health.
T-Shirt from Fred Perry
I love Bandung Paris Van Java,one for me and another one for Fatihah
Telekung for prayer
Hard Rock Indonesia
Slice of My life:
I called it T.G.I.F which is 'Thank God It's Fashion" will be new on my blog!And yes,I am slowly a hijabers right now.
Couldn't get enough of Lawak Kampus!
I have made some change on my blog.Do you like it?Kindly comment below!
lots of love,
xiao han
Konichiwa .
Hannah. I am ultimate Kedah --> Kuala Lumpur Social Media and Lifestyle Blogger. Mama's princess and Daddy's lil girl.