Hello ladies!I am super happy for tomorrow as my huge family is going for a holiday in Krabi,Thailand!I am seem forgotten about my blog as my excitement for tomorrow.I just wanna share PopModel(Popteen)Happy Smile Calendar 2013.Feel free to take it away from me.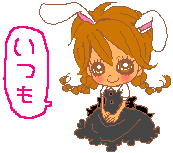 Seriously,I am not getting into a "new" of Popteen.Yet,there is a cuteness of it.
Ciao!Thank you for stopping by my blog!I am truly appreciated!
hugs&kiss,
xiao han
Konichiwa .
Hannah. I am ultimate Kedah --> Kuala Lumpur Social Media and Lifestyle Blogger. Mama's princess and Daddy's lil girl.