Sorry for MIA yesterday.I'm seriously out of my mind for blogging.Before I take off to Kuala Lumpur tomorrow,I shall blog as I will be away for a week!Ank Rouge has wrapped up it's a/w collections.I may not see you,that is why I shall blog about all my favourite brand all the time,Ank Rouge!Cute,vintage described this brand.You better enjoy this pictures/enjoy over descriptions!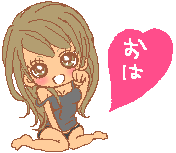 Slice of my life:
my favourite shoes all the time
As you all already know,please do follow me on my instagram at @foreverxiaohan.I found that my instagram name sound a little bit gross,I might gonna change it later.Anyway,what do you guys think about ank rouge?lovely,isn't it?If I was in Ank Rouge store,I would probably but all of above.I coundn't resist the cuteness of Ank Rouge.Super super can't wait to go to Kuala Lumpur tomorrow,yeah!I will be attack the H&M soon!
Thank you for stopping by,ladies!

hugs&kiss
xiao han
Konichiwa .
Hannah. I am ultimate Kedah --> Kuala Lumpur Social Media and Lifestyle Blogger. Mama's princess and Daddy's lil girl.