Hello,kawaii girls!How are you this week?I hope all of you are fine and happy always.I am just finished my mid-year exam.That's why I don't blog on last week and you don't even know how much I do miss this blogsphere!I don't know why I kinda have a sort of good feeling while finished every single exam on these three weeks already.Oh,forgot to tell.I am just only left Mathematics Paper 1 and History Paper 1.I have just received a good news from my teachers said that I will be receiving a special award from the Kedah's kingdom.You don't know how much I happy and feel appreciated.*tears are rolling down*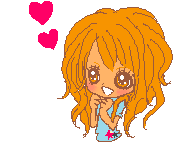 I am going to tell this further on the upcoming second week soon!So,please stay tune!
Can you tell me whose those eyes are owned whom?If you can guess it,I will give you a five stars!Haha!
Got to know the answer?Oh,some of you don't know?Let me tell you guys the answer.The answer is...Tsubasa Masuwaka!Why do I bother posting her eyes on my blog?Lately,I have been received such a sweet gift from Malaysia's Koji Dolly Wink.I know,it is simple yet are still noce on my eyes.Hmm,eyes lagi!Wanna know what it is?Be prepare for...
Tadaa,Tsubasa Masuwaka's Folder(Dolly Wink)!I received it on last Wednesday lol
I feel overwhelming&happy after getting this gift and keep...
Yeah,camwhoring for sure!
One more,haha!
Now that I have these precious folder that are really "sayang" to use it.Two from Fahrenheit's album which is Fahrenheit Calvin Chen on the blue shirt and Wu Zun on the orange shirt and cutie Tsu-Chan Mama.I have to admit it that I might gonna use it for urgent matter only like binding the folder and etc..
Earth Music Of The Week:
Venus by Shinhwa.Shinhwa has finally appear on K-Wave after being dissapear for about a years.They back with their new album entitled "10th Album of Venus".In my eyes,they looks older and seems like a brother in K-Wave industry.Don't angry with me ah,Shinhwa's fans!Although they seems like that but they look young in their music and giving a new breath for their song and confidence to their fans.I keep repeating this song over and over again.Even MTV playing back this song,I will turn up loudly and don't even care about my surrounding.Haha!
Slice Of My Life:
Hao ke ai ma?My bestie give it for me on Last Sunday after returning from her holiday in Kelantan and Terengganu.Xie xie hao peng you!Wo zen de hen ai ni!
It seems that I have left out a lot of things in my blog post.I will return back with more blog post.Once again,thank you soo much,Koji Dolly Wink.I will continue supporting Dolly Wink no matter what!
hugs&kiss,
xiao han