Whenever I busy,but I still keeping my promise to post a blog.Now,not only blogger do change their dashboard style but also Flickr do change their new upload photos process which do make me feel uncomfortable more.I want everything to become usual as old!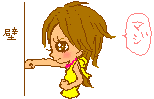 Spiral Girl is already launched their new summer catalogs this year.Do enjoy the pictures or just enjoy over descriptions!
My opinion is their style for this year is perfect for relax and Yuru Kasual.But I do love their black&white blazer and reversable skirt.Oh so chic!Picture credit:marked
Slice of my life:
Look,Candy Doll lauched their new shading powder!Imma gonna get this
Earth Music of the week:
I know that some of you are Kpop.I cannot deny that I also Kpop but my soul are still for Cpop(for Fahrenheit only LoL).I just enjoy the Fahrenheit Jiro Wang latest music soundtrack for Taiwan Absolute Darling Drama.Well,I hope you enjoy the music too :).
Thanks for stopping by!
hugs&kiss,
xiao han
Konichiwa .
Hannah. I am ultimate Kedah --> Kuala Lumpur Social Media and Lifestyle Blogger. Mama's princess and Daddy's lil girl.