Alright!I should suppose blog bout this on yesterday,but I tend to forget it,so I hope that all of you won't be angry with me larh!On 16th of May,me and my friends I mean,all of SMKC's students larh celebrated the teachers day!Yayy!But shit,we have to sit for Mathematics Paper 1 on that day too after the assembly.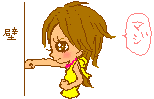 The teachers cut out the teachers's day cake and all the prefects have to sing "Happy Teachers Day" song to all the teachers and that song sounds like a birthday song,wtf!You guys know right the rythm of that birhtday song?
The teachers day continue to dining together in the class.One of my classmates,Irma willing to sponsor by bringing the KFC's chicken to all of us!Ah,Thank you soo much!Oh,this is Fatihah,my prefect's friends,Wani and Durga.
Teachers played the field bowling.The teachers were soo hilarious and Senthuria,my junior keep shouting to others to support the teacher too!
Ok,this is the most hilarious part where not most of the teacher do involved in music chair's game.I vaguely remember that the teachers keep running with their chair not even run without touching any single chair.Poor Mr Chan,lose in this game,haha!
The students watching from the corridor and pardon me for a bad angle.
The both of them really cannot ignore wan,haha!
Oh ok,this one too!
The unspoken drama,hahahaha!
Overall,the teachers day this year was quite fun compared on last year sitting for the exam while watching the others doing yoga or some sort like that.Well,I know it is not to late to say HAPPY TEACHERS DAY,right?I will try to be nice to all teachers no matter what.
Slice of my life:
Preparing-For-Holiday haul after having light shopping with father on last Friday and having the same block shirt like above with the father too,wtf
Earth Music Of The Week:
Aura Dione-Geronimo.Kinda addicted to this song lately and still confusing with the Geronimo's meaning?Anyone know here?
Charging up the camera's battery and be prepared for a speech day for tomorrow!GoGoGo!
hugs&kiss,
xiao han