Hello ladies!I'm coming home!Ops,not coming home but coming back to my blog,haha!On last Wednesday,me&my family experiencing something that sort terrified us.I know some of you already knew it,it was an earthquake.We do feel the shaking on earth while we were in Penang.Not only Penang,but also Kedah,my hometown and Perlis as well.But,thank god no one were in injured or died.The earthquake for about 10 minutes only.Hence,we do pray for Indonesia&we are always on your side,Indonesia.
Ok,back to our topic.Today,I will be talking the product from Daiso Japan which has attracted me a lot when I entering that store,which is Daiso Natural Pack.
Formulated with the natural ingredients from Oak trees,it removes oils and all dirt and yes deeply clean the pore,leaving the skin clearer with less visible pores.
Here,I am already put on the test.To tell the truth,I was so impress with this product.After leaving this product from my face,my face feel less oily&less sebum compared on the day that I not apply it.Below are my pictures on how I applied this product on my face.
I'm sorry since I am not good in applying this product,haha!
Overall,B-.Use this product for about two days a week if you want to buy this product.The bad thing about this product is difficulty in getting this product as Daiso wasn't around my hometown.I just can get this product once I am out from my hometown.
Here are the picture of slice of my life:
Trying out the BeFunky web software.Super impressive with its tool,effects&more.Wanna try out?Hit on BeFunky.com now!
Arigatou for reading my blog and I see you soon!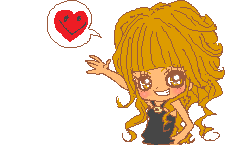 hugs&kiss,
xiao han