8.28 PM.Okay,it is time blog :))!I just feel that I have leave blog for soo long!I'm just finished my mothly test,Thank God.Hopefully,I will get the better result.Hao la,this lately I have been surrounding with the rumour disclaiming that MURUA will be open in Shanghai,China.really?YES.I got this information from my chinese twitter,weibo.And if you are a huge fans of MURUA and their producer say "hip hay hooray"!For your further information,Momoka Ogihara has recently open her weibo.Click the link below to open.Forgot to say,with verification sign!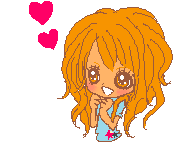 The grand opening is on today,Friday!So,for those who in Shanghai whether in holiday or already Shanghai citizen,don't forget to visit their shop and grab their glorious items!Disclaimer:I do want to post the pictures regarding on their new items in their shop,but the picture might be broken if I try to large it.Sao,gomenasai!And,enjoy the discriptions or just enjoy the pictures!
She's having dinner with murua's Shanghai stuff
Here is Momoko's coordinate during her stay in China
Her eyemake!
Today's coordinate.See,her weibo's link.You can visit her weibo
Murua's Shanghai stuff
You can scream loudly again and again because tomorrow will be grand event,guess what?Yes,TGC in China will be held tomorrow.The special guest for tomorrow is Kumiko Funayama from Popteen,Yui Kanno,w-inds and of course,Momoko Ogihara.So far,I only got that information.If I got the further information,seek on my twitter beside.Head out to TGC once you are arrive in Shanghai,aha!
Here is photos of slice of my life:
Argh,a lot book I have to revise on Tuesday.Lesson that I have learnt:Never ever study or did revision on last minute.Remember that,students!
I think I have to go now,I wanna watch Now Boarding:Japan on TLC at 9.00 p.m Malaysia time.Have a sweet night and weekend,guys!
hugs&kiss,
xiao han