Now,I know what is it feel the load on my shoulder!I shall carried out or else,I might regret bout this!Hao la,since I was fans of titty&co,I got a great news from them via fashionwalker.Please enjoy the pictures or just over the descriptions!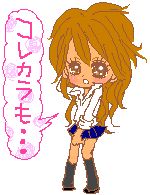 Credit:The real sources
Aim to bring the Dolly Play looks on this spring :D
Titty&Co is the Japanese brands which is exclusively aims to bring girly style.In my opinion,they obstuctive the marine blue colour for this coming spring.Love,Hate,Annoying?Share your thoughts below!
Plus,SayaLii is having a giveaway now!Don't forget to enter it :DA lot of nice prices awaits for you!
SayaLii.Blogspot.com
Watch the video and you will realize that Suzuki Nana has such a nice voice evaah!Seriously,I'm gettin miss her soo much :(
Until the next post!Thank you for your reading&attention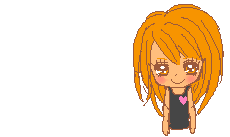 hugs&kiss,
xiao han
Konichiwa .
Hannah. I am ultimate Kedah --> Kuala Lumpur Social Media and Lifestyle Blogger. Mama's princess and Daddy's lil girl.