School holiday is started already.I started feel bored already.How bout your holy week,readers?Well,after Hari Raya Korban,father bought us to Pulau Pinang.Nothing much I discover like last year because we just went there for 1 day only.But,but but,I stopped in Sasa while in Pavilion to get my favourite items,Candydoll as they are finally arrived in Malaysia!Woohoo!Finally,it is on my hands lol!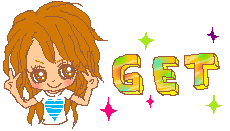 My brother bought to me,a photography pocket book
Candydoll and Cleo magazines.I just wanna collect the Candydoll base items first,then hightlighter and much much more!Talking bout Cleo,the hot issue of this month was going global.Huh,I wanna go too!=.=By the way,Cleo was celebrating their 16th birthday!Happy birthday,my favourite magazines!
Yay,got makeup books for free!
Special message from Candydoll producer,Masuwaka Tsubasa
Very very load of makeup tips(from above).I'm waiting to buy the new makeup removal as I'm not satisfied with my old makeup removal.I will do the review bout it,ok?
I loveee the newest Rania's single called POP POP POP than the fucking Doctor Feel Good.I have been listen this one for 2 days already including today!Well,thank you sooo much for stopping by!Can't wait for my trip to Cameron Highlands.I wonder how the weather there.Does anyone know here?
hugs&kiss,
miss xiao han
Konichiwa .
Hannah. I am ultimate Kedah --> Kuala Lumpur Social Media and Lifestyle Blogger. Mama's princess and Daddy's lil girl.