Oh great!This weekend me and my best friend,Fadzlina have to go to camping.Eventually,I never had any experience in camping at all.All did I feel was nervous,scary and much much more!Ok lah,go to another thing.Today,was the special day of someone,someone that influnced me a lot through this 5 years.Who else?Calvin Chen Yi Ru.Maybe some of you didn't know.He is famous with his fulle killer smile which has made all of his fans left breathless from the Asia pop group,Fahrenheit.He is the second guy after wu zun which I'm deeply in love with him.I mean,in terms of "fans".Today,I had browsing back my weibo.It seems that everyone keep trading about him LoL and editing his pictures as a gift.Damn my brother!You keep controlling my laptop until I don't even had a time to online this week.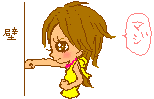 limited edition of yiru's t-shirt's birthday
In other word,Calvin chen also graduated from Economics.He bet me well in Mathematics.He also nao owns his own brand which is WOW.I also wanted to be just like him,Da Dong and Chinatsu Wakatsuki whom has already has their own brand even for a just simple t-shirt.Did I tell you guys bout his profile(Calvin Chen)just nao?Oh,blah blah,blah.Whatever!Since only today I has just online,I recently read about calvin chen's weibo which has made my heart touched with his sincere word.Recently,he has been to a handicapped bike organization event(I don't know where)only him from Fahrenheit since the other two was busy with their solo work.
Indeed,Calvin not only rich with his sweet smile but also with kind heart which willing to help others.On his weibo,he has written that "
Yesterday, as Syin-Lu Foundation's Bike around Taiwan activity Ambassador, seeing how strong and optimistic the association's disadvantaged were, it deeply touched my heart. Everyone let us always jia you together.Dear yiru,not only u but also my heart too :)
Starting from last Saturday until this week,Calvin has attend his solo work,which is promoting his Canadian's potrait books.Ughh!I has always been wanted on that book =.=Forgot to tell that the event was in China.

OMG!!!His tremendous fans come to that event!!Ok lah,sharing his event photos with you guys even if you bored with him.
Wo zhi dao ni zen de hao shuai he sexy boy evah!
Why did his fans was super awesomeeee?I want a huge cake with huge capital letters like this too!
WOW!thousand of his book!Don't you feel tired keep signing the book,yiru?I know.For your fans!
Ni men hen xi huan ma?Heart to heart for you lololololo!
Look!His best friend,Da Dong also sending this to him today.Aww,you guys sooo cute though!
Good news to all calvin's japanese fans there.Calvin Smile Fans Club is official open today as the same day of his birthday.This is only for japanese fans.I wish that Malaysia also got this one too.I used to enter the Malaysia one just like this but don't know what happened now to take fans club.Why oh why you are super fuckin gorgeous at this pictures?I can get off from this pictures.Soon,it's gonna be in my phone's wallpaper.WAKAKAKAKA!
Maybe it just few words from me to you,thank you so much for your sweet loving smile to us and sunshine that you bought to us.Take care always and I hope you'll find in deep true love that always beside you.
Grand opening of my another blog is tomorrow!11.11.11!Yeah!