Hello pretty ladies outside there!I'm truly apologize since I did not blog continuesly since I'm busy with my life and so on.And now,I'm back with my new post!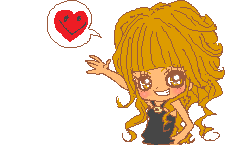 I know that it is kinda late to share with you guys bout this post but I have to post this one since I am fashion blogger!
Japan's TouchMe runway are finally back with their second slot which is Autumn Winter.I sincerely wondering,why the hell that they have to do it on spring sesson as autumn hasn't come up yet?Weird -.-2012 TouchMe's runway presenting all the prestigious Japanese's Mode brands like Emoda,Murua,Lagunamoon,Ungrid and so on.For your information,Gyda has just entering TouchMe Runway.Don't know what is Mode?Mode is an otona style aka adult style in high fashion deriving inspiration from Paris Milan and etc.You guys finally know everything bout mode right?Below pictures is from Lagunamoon,Jouetie,Dazzlin,Mercuryduo as these really caught my eyes soo much!Enjoy the pictures or just enjoy descriptions girls!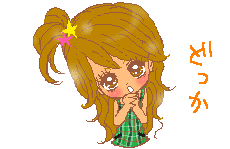 Emoda's producer
OMG,I REALLY LIKE THIS ONE!
and this one
See,see,see,my post of this time with soo many photos!
Earth Music of the Week:
I would prefer this song more since I'm not favour with her late song,Cinta Muka Buku
So,what did you guys think?Overall,I really like Jouetie at this moment.How bout you?Which of the Mode's brands that do you like the most?Share with me!
hugs&kiss,
xiao han
Konichiwa .
Hannah. I am ultimate Kedah --> Kuala Lumpur Social Media and Lifestyle Blogger. Mama's princess and Daddy's lil girl.