Very moody this week,But the mood of blogging still here.Sao,I stop for a while posting the catalogs.I blogged this travelog like a zillion years.On last holiday on December 2011,my father kindly brought us to Pangkor Island due to his meeting and which is situated on Perak,Malaysia.My thought was wrong.I thought that island was huge like Langkawi,but..small like a fruit!I ever visited on that placed when I was young,yes I'm still young now but when I was 5 or 6 years old some sort like that la.But now,everything changed.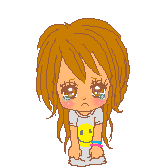 the island,taken from Marina Island
Puteri Bayu Chalet,not the hotel
Look!They also rare the birds and monkey inside there too!
On the second day,my mother and me followed another family to salted fish factory.Me and my mother just seeing their product instead of buying because so expensive rather than in their small town.
Went to "kota Belanda"or Britain Fort after visiting the salted fish factory.
Britain Fort
I do not bought anything from there since nothing attracted me,only my mom bought a big fish called er..I don't know!But somehow,sounds like salted fish too :D!Me?hmm,bought some souvenir to my bestie!Overall,that island is small and nothing much attraction from there.But,perfect for relax and scenery place to be visited!Thumbs up for it!
I leave with you with Ali songs featuring Beast's Jong Hyung-Don't Act Countrified.I keep pushing the repeat button this week,hehe!
Arigatou for stopping by and have a nice weekend :D!
hugs&kiss,
miss han