Hello,sunshine!How r ya?I know,it's been a while after my last blog post.Well,i'm soooo sorry for not updating my blog as I was busy with my mid year exam and seriously I do mad with my card reader.It seem broken.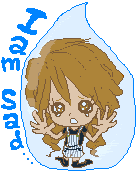 I wanna share with u my some sweet moment during the exam day.YESS!I WAS SIT FOR EXAM FOR WHOLE MONTH OF MAY!But,don't worry I will some alternative ways to heal my card reader.Maybe I will buy the new one.
Oh yeah!Since Anna aka I'm sooo Jelly is already reached for 200th followers she tends to do some sweet giveaway for her reader and yes I do join it!I guess,this is my first time entering giveaway as I never enter it so,I wanna join it.Who knows if I get luck in this giveaway?:p If you wanna join it too,please visit the link below.The dateline is 1st July.Wish me luck,guys!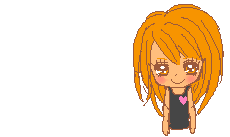 Konichiwa .
Hannah. I am ultimate Kedah --> Kuala Lumpur Social Media and Lifestyle Blogger. Mama's princess and Daddy's lil girl.