last monday,tis week,we,the form 3 student had joined some school library's activities which in Kedah's Public Library.x larat nk bercerita dh..
nieda luv to tease me..
me&dinie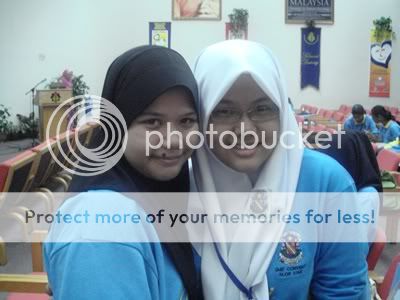 dinie&elina
these 3 pic is seaching info activities..
my mind is blank ady at there on tat day.dunno wat to say to ma readers.I would like to thank you to ma teachers for the activity tat ady gave us sum benefit after our exam.next,langkawi og langkawi!keep continue to read ma blog.thnx a lot,hunny!!
Konichiwa .
Hannah. I am ultimate Kedah --> Kuala Lumpur Social Media and Lifestyle Blogger. Mama's princess and Daddy's lil girl.